Tile floors are the perfect combination of creative and practical, affording endless design options to mix and match artistic yet functional flooring solutions. Bay Country Floors offers a wide selection of beautiful tiles that come in various shapes, colors and designs, perfect for the interior and exterior of any residential or commercial space.
All about ceramic and porcelain tile
Tile floors are extremely versatile and durable. They are a creative, appealing design element that easily enhances any residential or commercial space, both inside and out. Whether you need tile floors, walls, backsplashes or bathroom surrounds, Bay Country Floors offers a wide selection of affordable tiles, in countless colors, sizes and styles.
Explore our wide variety of featured brand-name tile floors or wall coverings and find the style and color you need to enhance the look of your home or business.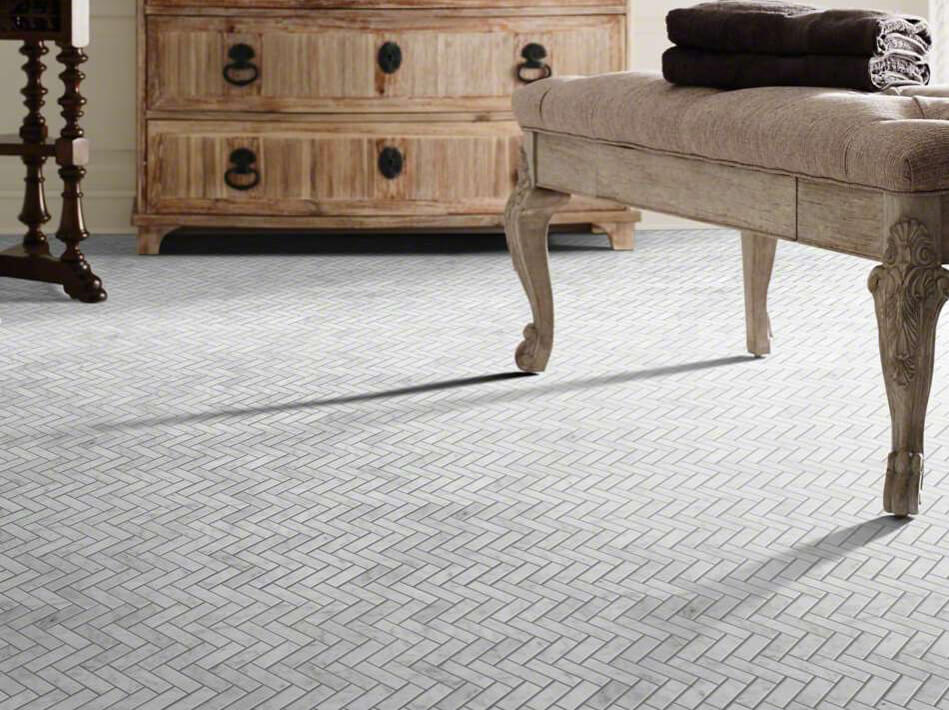 Popular styles of natural stone tile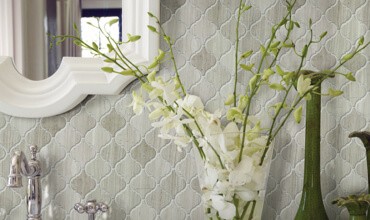 Granite
very dense volcanic rock with a distinctive speckled appearance. It is impervious to scratching and is excellent for high-traffic areas such as kitchens. Variations of granite allow the color and pattern differences.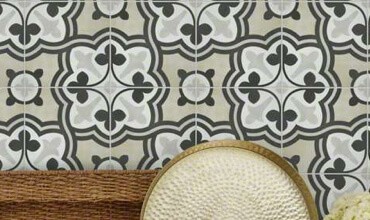 Marble
A metamorphic stone well known for its elegant appearance. It's more porous and therefore recommended for decorative use rather than practical purposes.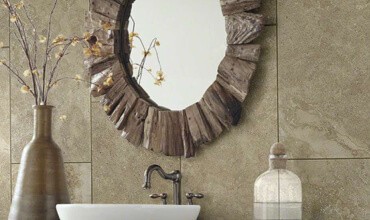 Limestone
A sedimentary rock with an earthy look, less dense than other stone. It's more susceptible to damage but is porous and can be stained different colors.
Features & Benefits of Tile Flooring
Ceramic tiles offer homes and commercial spaces a wide range of design effects, all the while serving as resilient, dependable flooring and wall-covering solutions.  Available in a near-limitless variety of styles, patterns, sizes and colors, tile meets any residential or commercial design need and budget. The fact that different tiles can be mixed and matched to create unique and gorgeous effects, whether for walls, backsplashes, countertops or underfoot, shows just how versatile and impactful tile's appeal can be. No other flooring product is as adaptable and creatively used to such a great effect as tile.   
Tile's toughness and strength are as appealing as its beauty. Resilient to stains, wear and tear and able to withstand heavy traffic, not to mention easy to clean, tile is perfect for inside and out. While it can break, repairs are easy and quick, provided you have spare tile.  With tile, you can enjoy its aesthetics and it's practicality and low maintenance.  
Still looking for more info about tile flooring? Here are some of the tile questions we
get asked most often by our customers here at Bay Country Floors.