Get Ready for Innovative Carpeting
Soft, plush carpet is designed to comfort, impress and last. With thousands of appealing carpet colors and styles to choose from, our vast inventory of today's most reputable carpet brands will ensure that you find the exact carpet you want – or didn't even know you wanted – to reflect your design and lifestyle needs.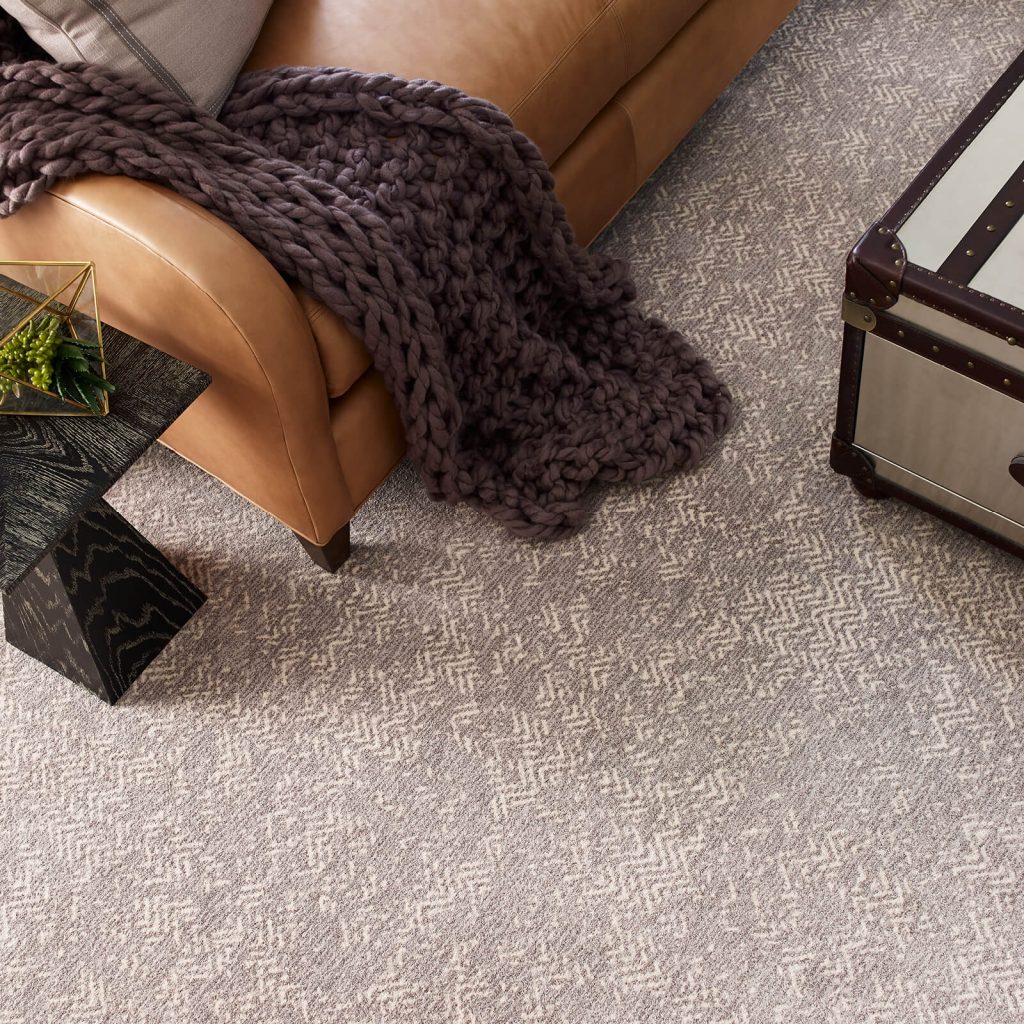 What styles are available at Bay Country Floors?
Bellera
Bellera is in its own class of carpet. It's designed to maintain its beauty, texture and softness over time, redefining the term "aging gracefully."  Bellera is constructed with innovative stain resistant, high-performance fibers and protected from top to bottom with a spill-proof backing, making it the ultimate in durability, ensuring superior long-term beauty and performance.
Anderson Tuftex
For homes with busy, happy and active families, Anderson Tuftex is the perfect carpeting- even for stairs. It not only looks eye-catching, available in a wide array of different colors, patterns, and styles, including carpet tiles, but also features the patented and exclusive R2X Stain and Soil Resistance system. And for families with pets, the functional and well-designed Stainmaster® PetProtect® carpets are resistant to pet hair, color-safe and fade-resistant.
Philadelphia Commercial
For unique residential or commercial carpeting needs, look no further than Philadelphia Commercial. Offering stylish carpets for any interior space. From commercial broadloom to carpet tile and everything in between, their fashion-forward carpet designs are known for high performance, unmatched durability and unique patterns. Combining the StrataWorx carpet tile system plus Pivotal fiber technology, ensure long-lasting quality.
Pattern

Pattern construction carpet is made with varying loop and cut heights for looks that range from bold and dramatic to simple and understated. This low-profile style handles traffic beautifully.
Texture

Texture construction carpet has long, crimped yarns for a casual look that works for any room. With higher pile for a super-soft feel, it's no wonder that texture is our most popular style.
Loop

Loop construction carpet has dense, looped strands and a low profile for a clean, low-maintenance look. This style is durable, reliable, and ideal for high-traffic areas.
Frieze (Twist)

Frieze, or twist construction, carpet has high, twisted yarns for a longer crimped look and relaxed feel. Its long twists create dimension and visual interest as well as a bouncy, springy feel underfoot.
Shaw Carpet Warranties
A Bay Country Floors, we believe in offering only the highest quality of flooring products and services, which is why we're proud of our partnership with Shaw Floors. We know that Shaw Floors use the most durable carpet fibers in their products. What's more, each Shaw carpet comes with a lifetime warranty against stains and soils, and warranties for wear up to 20 years.
Now that you've got a sense for the different types of carpet, let's go a little deeper and delve into the various styles available.
Some common styles of cut pile include:
Saxony – long, plush pile with extra twist are the defining features of this iconic carpet style
Plush – like Saxony, but with shorter pile and a more soft and velvety appearance
Frieze – commonly called shag carpeting, frieze a less formal appearance
For loop pile, some of the most common varieties you'll find include:
Level loop – A simple design featuring repeated loops that give it a uniform surface
Sisal – Textured carpet featuring loops in straight rows
Berber – This style, originally popularized in commercial settings, features large, chunky loops