Practical yet stylish, there's a reason why the ever-versatile laminate is such a popular flooring solution today. Featuring impressive durability and design, laminate flooring is an affordable way to mix function with form. Explore our selection at Bay Country Floors for laminate that is attractive in both looks and price.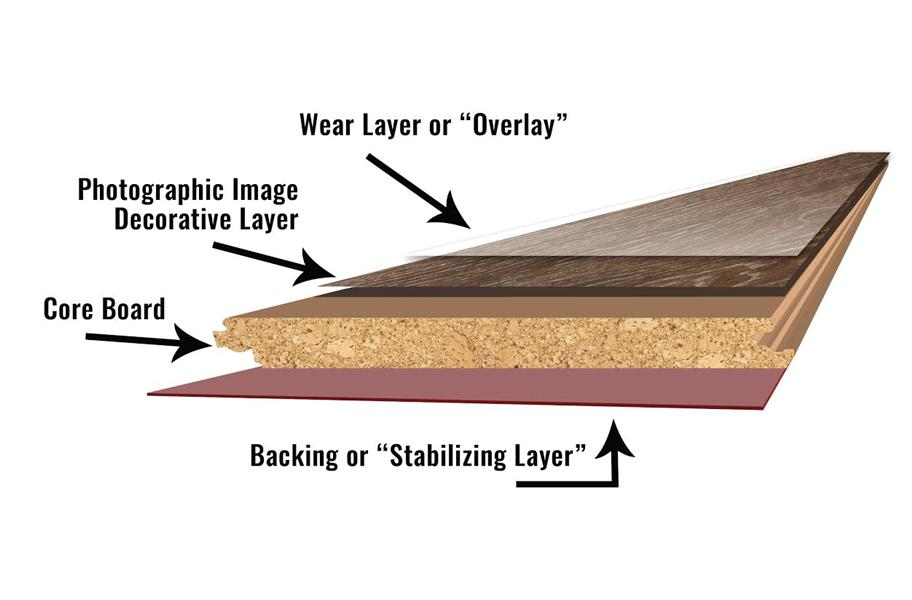 Laminate floors provide an element of style and practicality, important characteristics for both residential and commercial renovation projects. Made from different layers of wood-based materials, laminate flawlessly replicates the look of natural hardwood planks or ceramic tiles. While it captures the luxurious look of these floors, laminate offers the advantage of being more resilient and durable to daily wear and tear. Visit Bay Country Floors and explore our high-quality laminate flooring options, all at affordable prices.
Laminate Styles
Explore our wide variety of featured brand-name laminate floors and find the exact style and color you need to enhance the look of your home or business.
Hand Scraped Laminate

The textured look is brought to the surface using precise techniques and specified patterns that mimic the look of real hardwood planks. The etchings made from every precision provide a realistic touch and feel that are indistinguishable to its counterpart's natural materials.
Speciality Wood Look

Laminate flooring made to resemble the look of exotic wood species found around the world. This look provides an alternative option to any size budget while giving your room the true craftsmanship and style of real hardwood floors.
Traditional Wood

Laminate flooring is brought to life with the traditional wood look. Traditionally designed laminate flooring provides the classic style of hardwood floors with the ease of care and maintenance that both home and business owners have come to expect.
Natural Stone & Tile Look

Tile is brought to life through laminate flooring. Made to resemble the natural materials of real stone, these floors stand up to an active lifestyle. Photographic images on the outer layer create a realistic tile look that holds up to heavy traffic underfoot.
Features & Benefits of Laminate Floors
Laminate has many benefits besides its obvious good looks. Laminate's strong outer layer and resin coating provide extra protection to safeguard it against daily wear and tear, scratches, impact and even moisture.  It's also fade-resistant. With such durability, laminate and resilience, laminate is a perfect floor for busy residential or commercial spaces.
Laminate is available in different shades and finishes that perfectly mimic the authentic look and feel of natural hardwood or tile. It is a low-maintenance floor that is easy to clean. It is also easy and quick to install, as it snaps together. Overall, laminate is a cost-effective floor that is affordable and easy to purchase, clean and maintain.  It allows you to enjoy the look and feel of more expensive floors and the added benefit of ultimate function.
FAQs of Laminate Flooring
Still looking for more info about laminate flooring? Here are some of the laminate questions
we get asked most often by our customers here at Bay Country Floors
Laminate flooring is made up of several layers of high-density fiberboard, bonded together under immense heat and pressure. It features a decorative visual layer that mimics the look and feel of other natural flooring materials such as hardwood, as well as a wear layer to protect the surface.