The Best in Personalized, Full-Service Flooring
At Bay Country Floors, we specialize in full-service flooring. At our two locations in Gambrills and Mt. Airy, MD, you'll find friendly, knowledgeable flooring and installation experts ready to guide you through every step of your flooring process, from product selection & installation to care & maintenance. Come explore our wide inventory of carpets, area rugs, hardwood, luxury vinyl, laminate & tile flooring, including today's most reputable brands at affordable prices.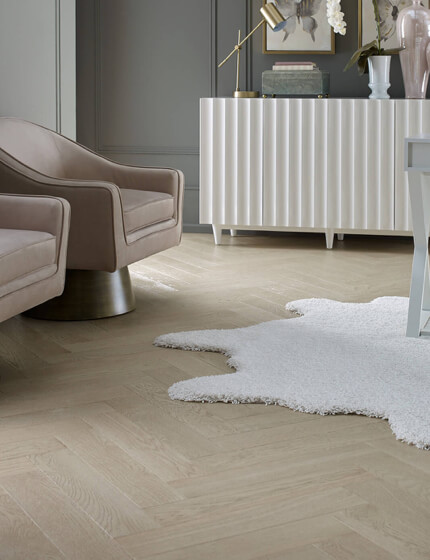 Bring it to life with
ROOMVO
See your new flooring in any room of your home with our easy-to-use room visualizer!
For Flooring Solutions that Inspire
Our family-owned and operated business takes pride in operating locally. Since 2000, we have served residents throughout the Baltimore area, providing high-quality flooring, certified installation and additional specialty services, including carpet binding and hardwood restoration and resurfacing. To enable even more customers to outfit their dream homes with beautiful, high-quality flooring, we opened a second location in Mt. Airy in 2005. At both locations, we focus on hearing and meeting each customer's unique flooring and design needs.
So, come experience personalized service, trusted flooring recommendations, tailored design guidance, and professional installation. Our team of flooring experts works hard to ensure that your entire flooring experience is affordable, hassle-free and satisfying. At Bay Country Floors, you'll find the best flooring solutions, services and prices for your home or commercial renovation project.